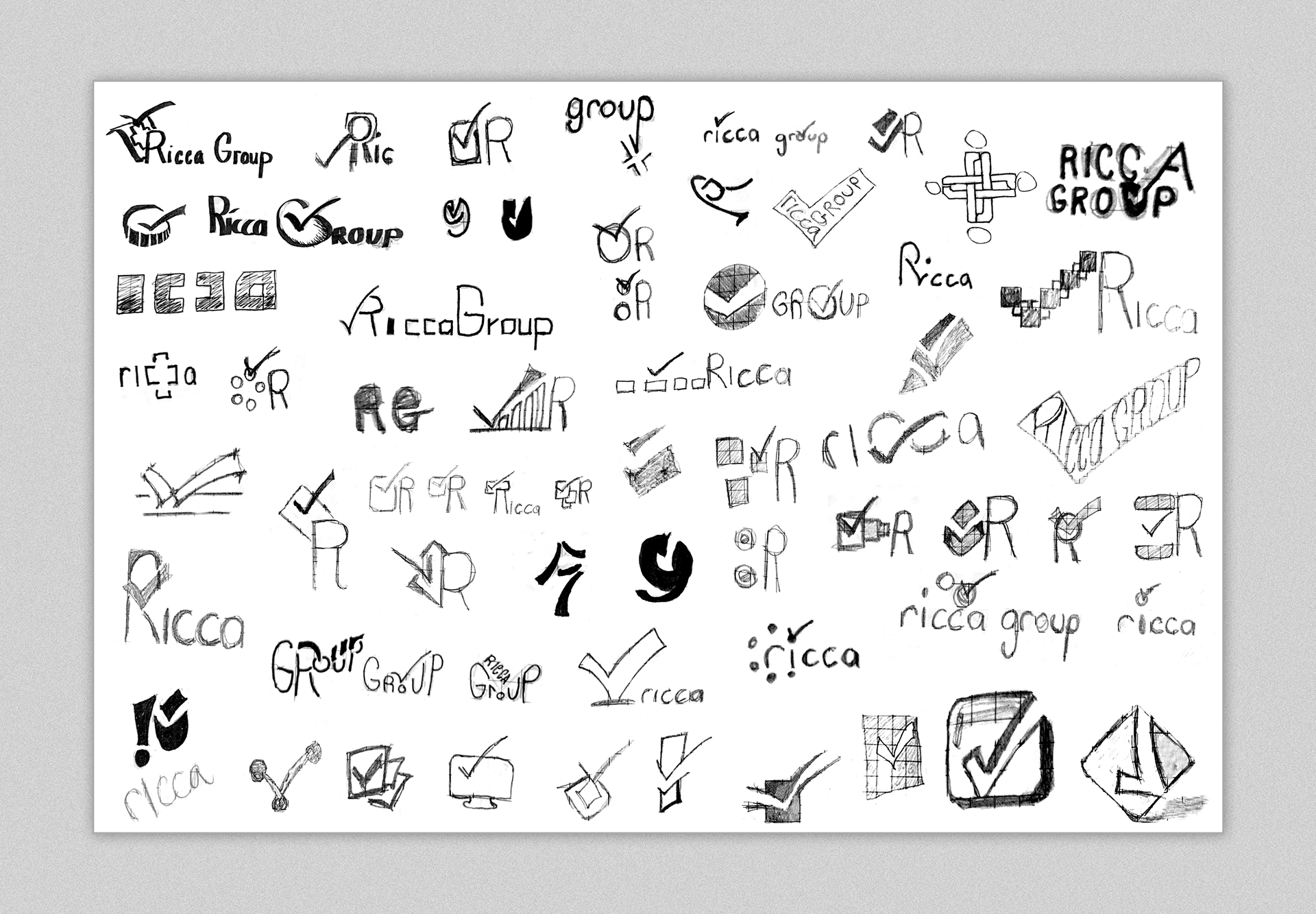 The rebranding had to be similar to the new MedSurvey logo mark created by Mainline Media. The new MedSurvey logo had a defined 'checkmark' that spoke to what the business was about in regards to survey creation, fielding and reporting.
At first, I was tasked to just throw some ideas around, rework the old logo, explore trends, and see if there was anything that stood out. I remember early on the logo needed to have an icon look and feel so it could be used throughout any online media that required it without spelling out 'Ricca Group' everytime. Another thing I had to always keep in mind was the company had plans in the future to move everything under the MedSurvey brand (no timetable at the time, but it was a thought that was expressed).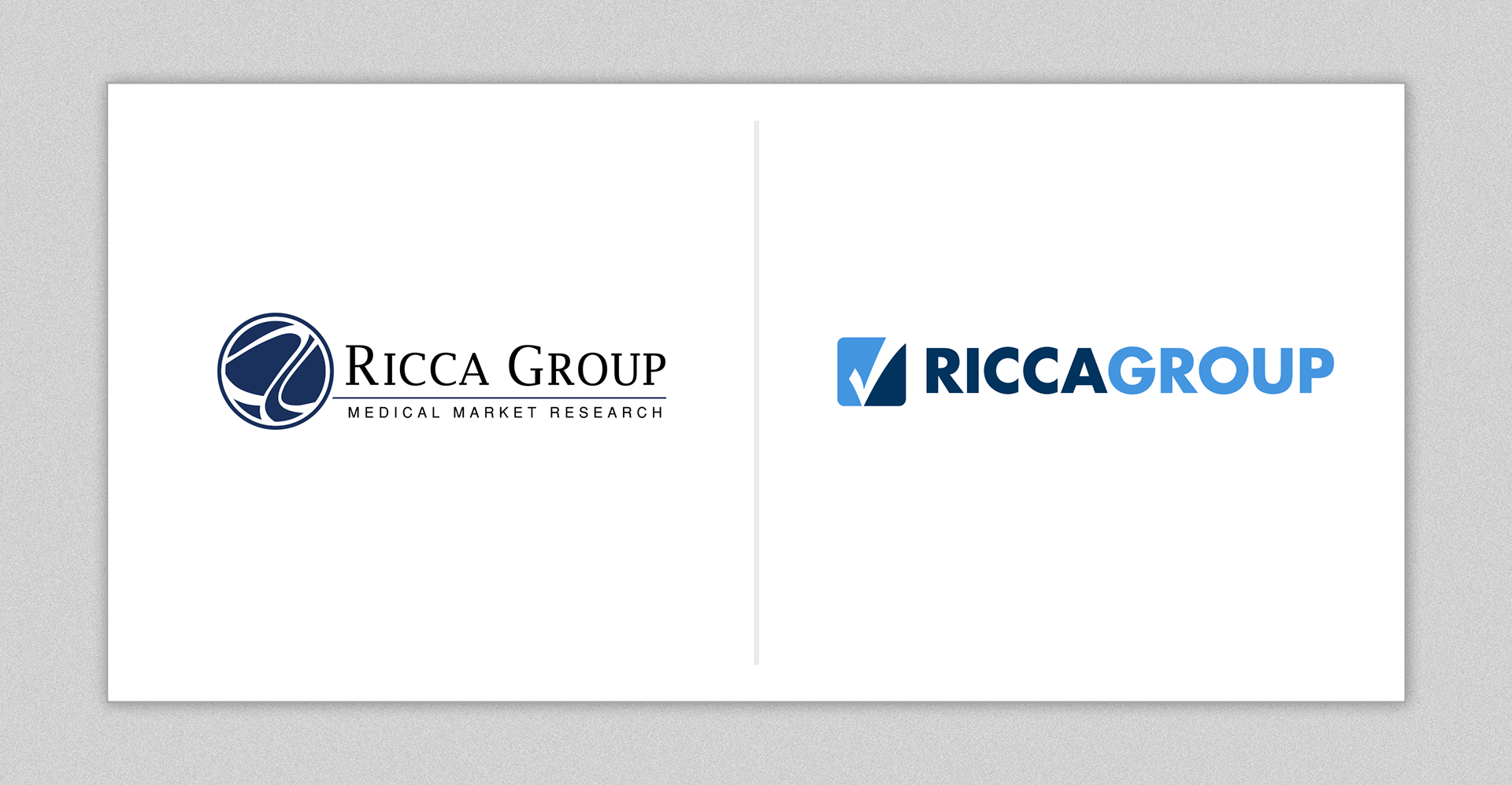 Working with the ceo, the head of IT and head of financing, we would collaborate over the next few weeks going back and forth on sketches, mockups, ideas and discussions before finalizing on the logo. It was decided that logo should not be drastically different from the MedSurvey brand.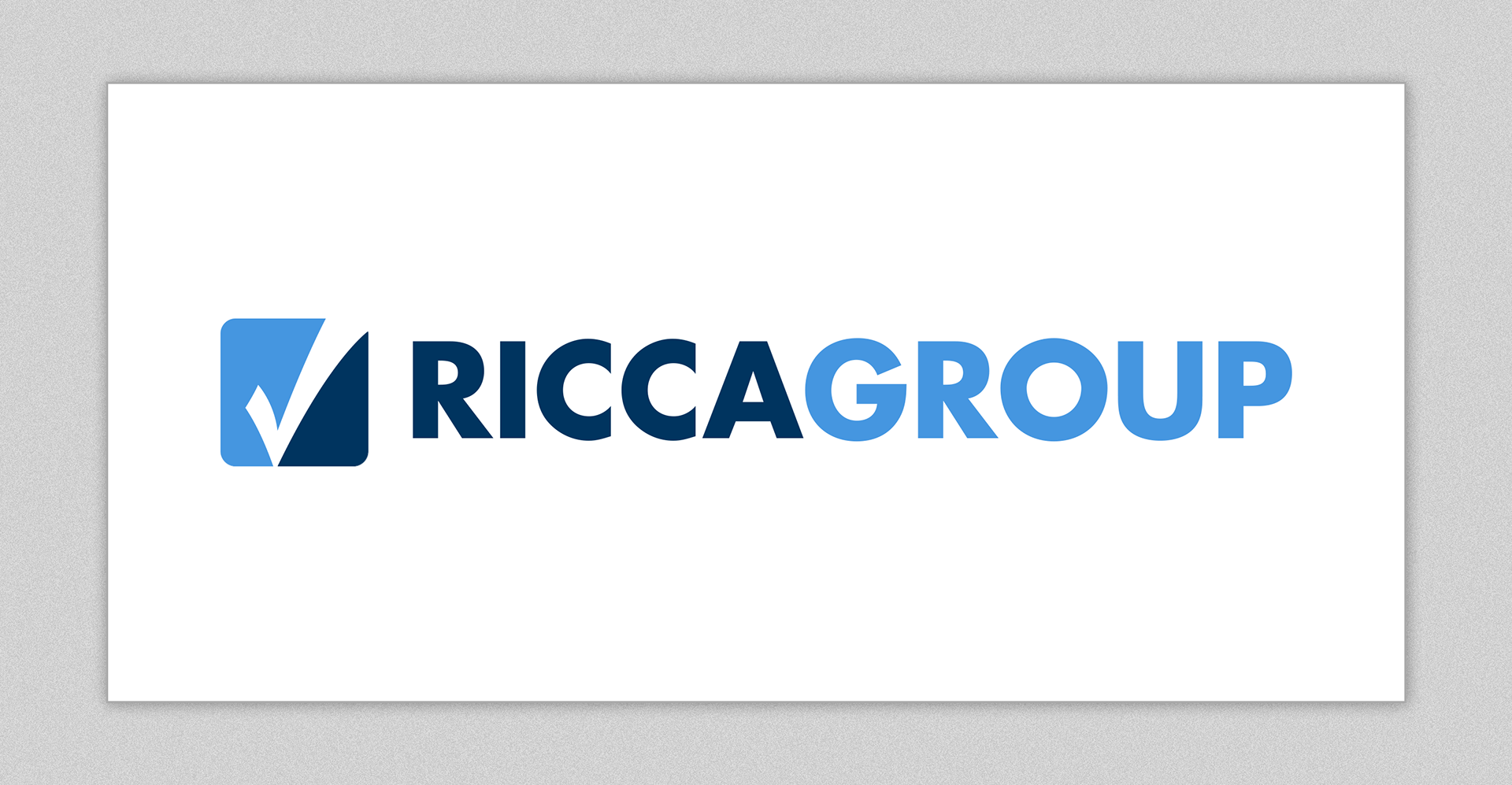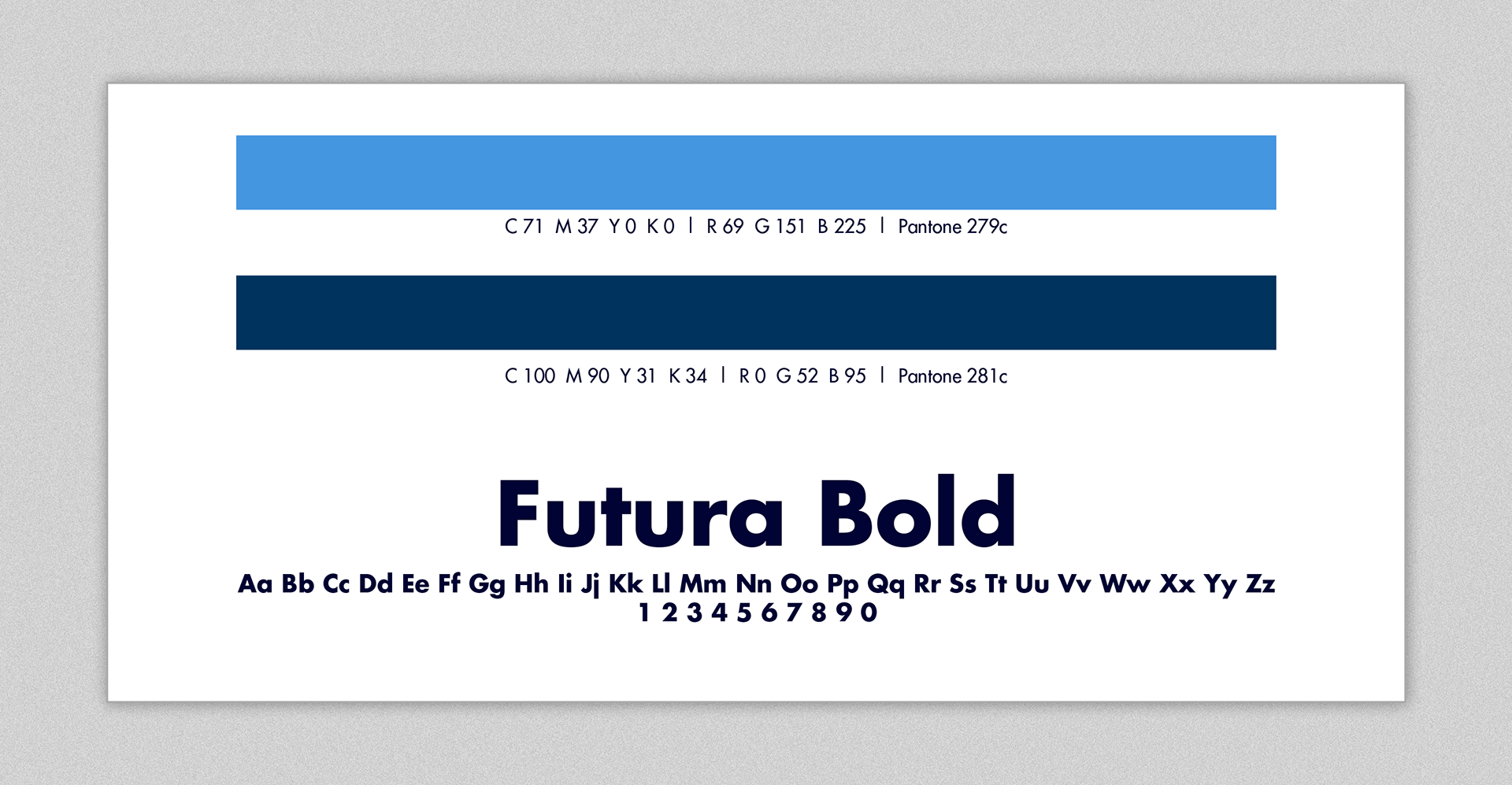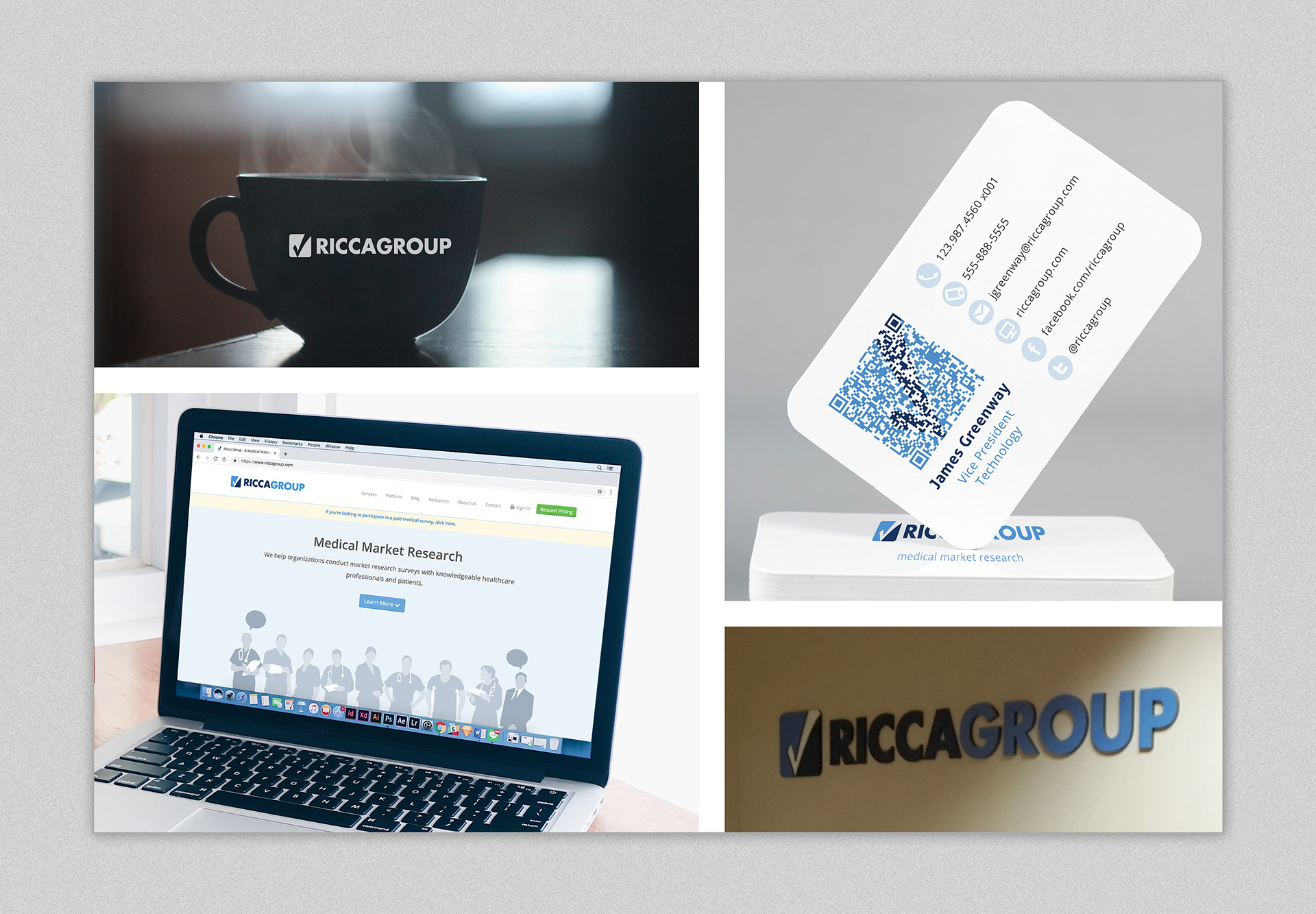 The final logo came together nicely with my bosses and I being pleased with the end result. We went with the colors and font used in MedSurvey logo which created a cohesion among company name and product if you saw the two logos together. which would go on to be adorned throughout our office, website, app any other deliverables.